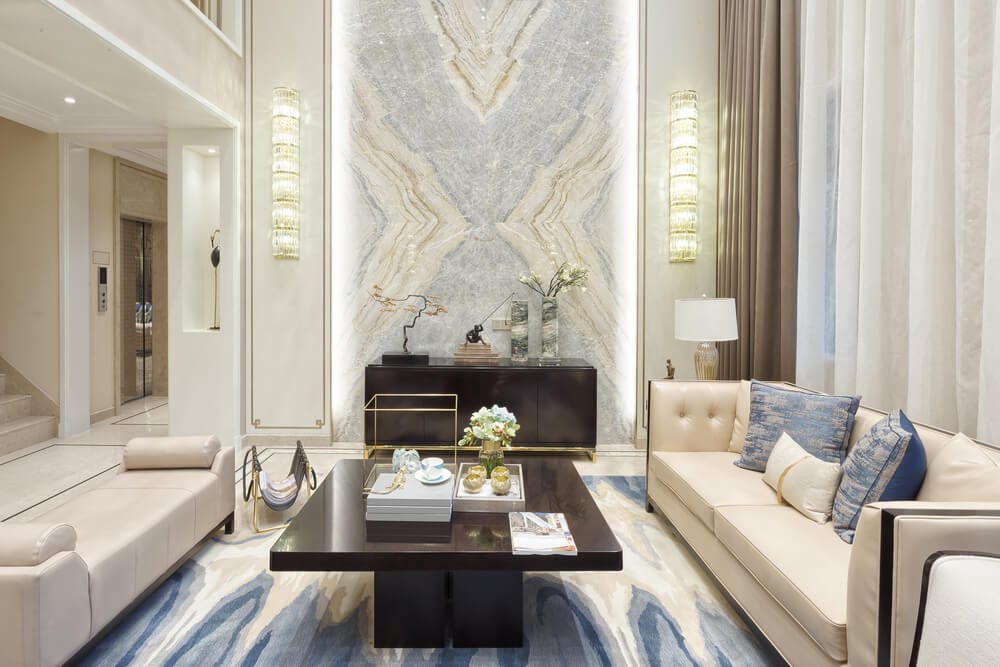 Generally, interior design rates or fees are calculated per square meter. That is the usual. However, along with the development of the world of interior design, many apply rates or prices for design services ranging from per room function, percentage, even free alias free of charge.
Let's start with a proposition; if there is free, why pay? A statement that is not completely wrong. But it contains problems. We will discuss that here.
Previously, we must first know why there are differences from each interior studio, interior design service provider company, or even individual designers (freelancers) when applying the calculation or payment for their work.
As mentioned above, it is customary when questioning the difference in design rates used. Apart from using the size per square meter, there are also those who are free of charge or free. This is a common thing in the interior design service industry or even architecture in Indonesia. Yes, in Indonesia, we will not discuss how the interior business process or architectural services in other countries. Because it could be a lot different.
The first important question, is actually not a matter of paid, free, percentage, or other method of calculating rates, but why do we need the help of an interior designer or architect when designing a residence, residence, apartment, office, or in general an interior space? Are their skills really what we need?
To be able to get an idea of ​​the answer, we must first discuss what is meant by interior design itself?
What is meant by interior design?
Interior design is a multifaceted profession that includes conceptual development, space planning, site inspection, programming, research, communication with project stakeholders, construction management, and design execution.
Interior design is planning, arranging, and designing interior spaces in buildings. An order that satisfies our basic need for a means of shelter and refuge, determines our steps as well as regulates the form of our activities, nurtures aspirations and expresses the ideas that accompany all our actions, influences our appearance, feelings and also our personality.
According to Wikipedia, interior design is the art and science of enhancing interiors, sometimes including exteriors, spaces or buildings, to achieve a healthier and more aesthetic environment for the end user.
Meanwhile an interior designer is someone who plans, researches, coordinates and manages such projects. Interior design is a multifaceted profession that includes conceptual development, space planning, site inspection, programming, research, communication with project stakeholders, construction management, and design execution.
Therefore, the purpose of interior design is intended to improve function, enrich aesthetic values, and improve the psychological aspects of a space.
Each design aims to arrange an orderly part by part into one complete order for certain purposes. In interior design, the elements are selected and arranged into a three-dimensional pattern according to the outline of function, aesthetics and behavior.
The relationships between the elements that are formed from these patterns ultimately determine the visual quality and functional appropriateness of an interior, which ultimately influences how we understand and use it.
So, at this point, have you got an idea of ​​what interior design is? And how important is their role (interior designer)?
It's time for us to continue with the discussion about the business entity?
We will begin to question the difference in tariffs that are commonly used.
Interior design costs; free or paid?
Since every designer, interior studio / architect, even furniture manufacturer, charges different rates and calculations, but the point is the same, nothing is completely free.
In general, there are 4 types or methods of payment that are commonly used by interior designers in Indonesia, namely per square meter, percentage, per room function, and free of charge.
Especially for free ones, this is usually closely related to the specific terms and conditions requested. For example, the design fee is not paid in advance, but the furniture is required from them. Or workmanship, implementation, build, or whatever the term is, must be the package. This usually refers to the design and build package. It is another common practice for interior design service providers and architects in Indonesia.
We discuss briefly one by one.
Interior design cost per square meter
Of the several types or methods of payment for interior design services, the cost per square meter is the most common. This cost per square meter is considered to make it easier for potential users or end users to estimate how much the allocation of costs they have to spend to beautify their interior space.
FYI, in Indonesia alone, the average cost per square meter that a client must pay to hire a certified interior designer is in the range of 150 thousand to 300 thousand rupiah.
From this fee, clients usually get a design package in the form of 2D to 3D designs (rendering).
Interior design fee percentage
In addition to the cost per square meter, it is common for a designer or architect to charge a percentage rate. This means, they calculate the work they do based on a percentage of the total cost of production.
In Indonesia alone, the average designer who uses this percentage payment method determines as much as 2 to 5 percent of the total agreed production cost.
Interior design cost per room function
This may not be very commonly used by many interior architectural firms or even design studios and especially for freelancers, design rates are calculated based on room function.
You may also be a little confused by one of these ways of calculating designer payouts. However, apparently this is quite a unique way for designers to measure the extent to which they are valued when working on designing a dream room.
With this method of calculating the payment, designers can really focus on the details and the best results.
This method of payment no longer relies on the small or large size of a room, but focuses on the function of the room. And this is precisely where the implementation of this payment becomes one of the best, so that especially clients / end users can really realize how important the function of the interior spaces they want to organize.
This method is also claimed to be an attempt to bring back a strong message; that interior design is not about beautiful appearance, but it must also focus on function. Of course, without eliminating the aesthetic factor and especially the psychological aspect.
Interior design fee is free
This is what in our view is a little controversial.
Is it true that interior design can be free? Or in another sentence; is it true that interior designers do not need to be paid when designing an interior space?
Of course not.
As a professional interior designer, we think the application of this payment method is obsolete. Due to the fact, nothing is truly free. Some even just apply their work "as if" for free, at first, even though in the end the client is still required to pay a certain amount, usually after the initial design is agreed upon.
Or there are also those who actually implement "as if" completely free, even though the client is bound to, if you could say not freely, when deciding not to enter the construction stage (build). Even just to delay the implementation of the design results.
The client is bound to immediately "execute" the design planning results as quickly as possible, with the agreed terms. This is usually widely applied by furniture manufacturers or vendors.
We don't actually think that this is a completely wrong method. It's okay. But this may be more of a marketing effort or strategy. Nothing less, nothing more.
So the question then is, to what extent can a designer be so focused on the results of their work if in the process they are driven by certain binding rules? We will discuss this thoroughly in a separate article.
The purpose of interior design is intended to improve function, enrich aesthetic values, and improve the psychological aspects of a space.
Recommended interior design costs
Before really discussing what a logical estimate of how much it would cost to hire a professional interior design service, my recommendation is; You should know in advance the different types of designers, as well as what exactly you can get from a good interior designer.
This is very important, so that you can easily decide which one is the most fit or suits your needs when planning to hire an interior designer or even an architect. Whoever it is.
To be sure, interior design is about science as well as art or art. It cannot be done arbitrarily. Especially with regard to the living space in which you will spend a lot of time in it. Don't underestimate their influence, because every design decision has a profound effect on our appearance, feelings and even our personality.